Activities
ON THE MOUNTAIN OF CENTAURS
---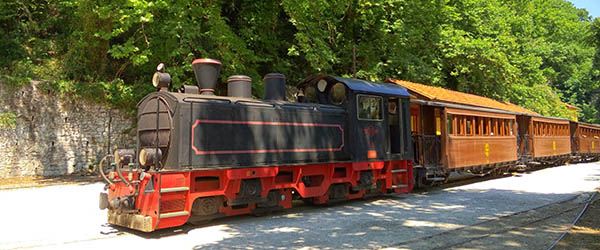 THE LITTLE TRAIN OF PELION
---

---
The ascent of the beautiful slopes of Pelion, heading to the village of Milies, starts! One of the narrowest gauge lines in the world (60cm) accommodates the 4 cars of "Moutzouris", a nickname given to the Pelion Train due to its steam engine and the smoke it used to leave behind.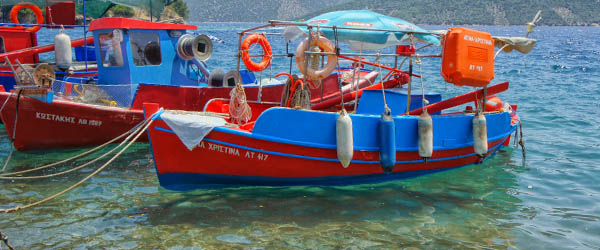 FISHING
---

---
Fishing does not rely simply on luck. For a good catch, it takes knowledge and of course the right place: the mesmerizing crystal clear waters of the Aegean sea. We are waiting for you!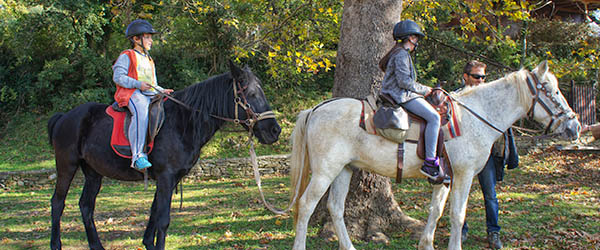 HORSE RIDING
---

---
In Tsagarada horses are waiting on a small farm among the olive groves, lemon and orange trees near the sea, just five minutes from the main square. Beautiful, clean and tidy, they await guests at any time of the year.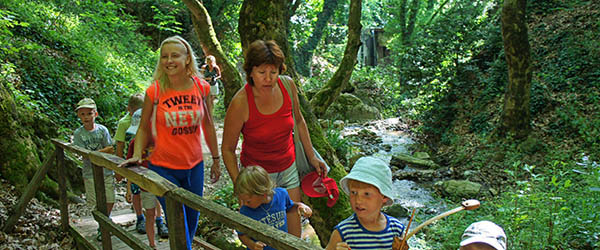 TREKKING & HIKING
---

---
Through the dense vegetation of Pelion, the old stone-paved roads, known as "kalderimia", wind their way. Kalderimia, together with the footpaths, made up the 'old road system of Pelion', along which the locals used to travel riding their animals and to carry their goods.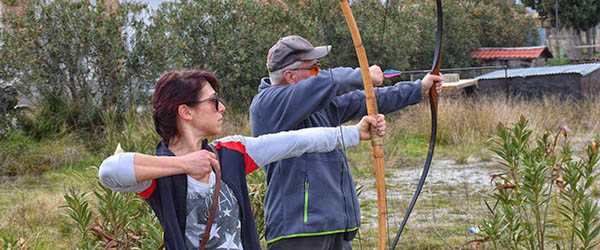 ARCHERY
---

---
On top of the mountain Pelion, at 1500m, in a forest of beech and aspen trees with a panoramic view over the sea, you can find a sports centre where you can receive training on the ancient sport of archery.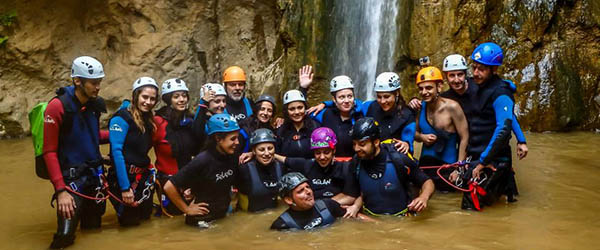 CANYONING
---

---
ΤCanyoning is based on moving down the canyon and passing natural obstacles through activities such as walking, swimming, jumping, sliding, down-climbing and more. It is a mountaineering activity that will allow you to discover some of the hidden treasures of Pelion!