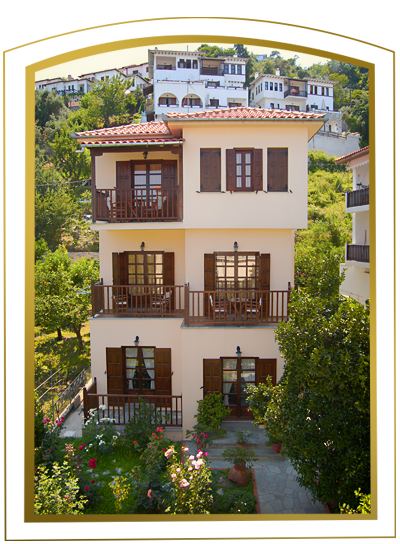 ---

---
We welcome you at our guest house, where you can enjoy the traditional Greek hospitality and friendliness in beautiful surroundings.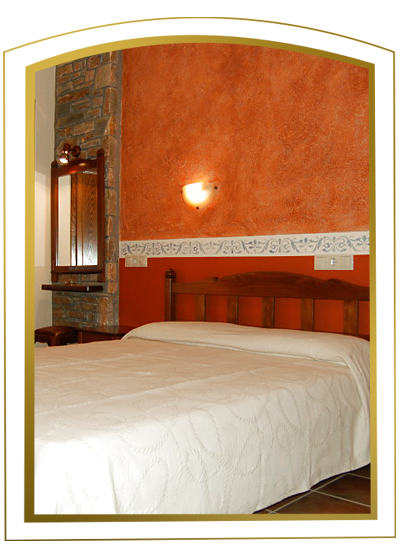 ---

---
12 comfortable and well-equipped rooms, individual rooms as well as apartments with kitchenettes, await you at our guest house. All rooms have a balcony and free WiFi!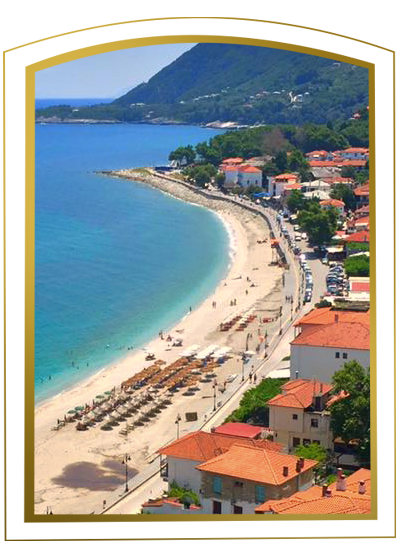 ---

---
Agios Ioannis, the touristic heart of East Pelion, stretches along a beautiful Aegean beach lined with pearl-like white pebbles.
Holidays in Pelion
THE SUMMER VACATIONS IN PELION
---

---
F

ollow in the footsteps of the Olympic gods, who used to spend the summer months at the mythical Pelion mountain, and enjoy a wide range of activities: From various sporting activities to sightseeing.
---

---
Framed by two exceptionally beautiful beaches, Plaka and Papa Nero, Agios Ioannis attracts thousands of visitors every year. Several other quaint beaches and villages are nearby, comfortably reachable by foot or by car.
---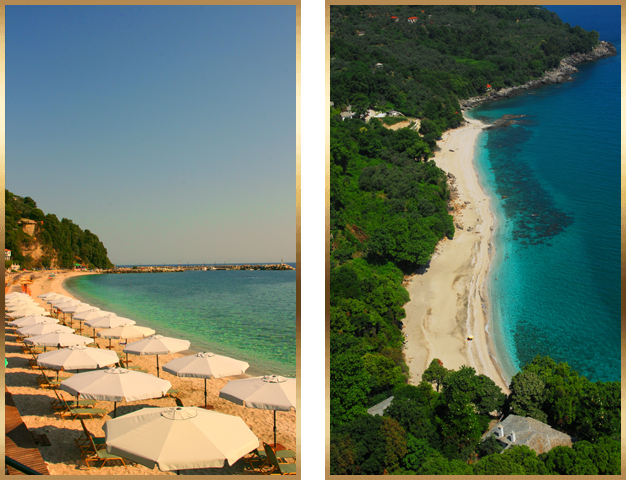 ---
OUTDOOR
ACTIVITIES


SEA
Explore Pelion's beaches and swim along the coast of the Aegean Sea and the Pagasetic Gulf.

MOUNTAIN
Visit the 24 villages of the mountain of Centaurus, the neighbourhoods with the traditional houses and the picturesque fishing ports.